On Demand Services
Computer PC Repair and IT Help whenever you need it in Orlando, Winter Park, and Altamonte Springs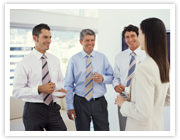 Does Your Office Go Into A State Of Panic Every Time Something Goes Wrong With Your Computers?
"Why am I constantly chasing down an IT guy who charges too much and takes forever?" Sound familiar?
Phintec LLC specializes in on-demand PC repair and IT help from reliable professionals in Orlando, Winter Park and Altamonte Springs.
With Phintec at your disposal for IT help, you get:
Budget-friendly support - with on-demand IT help, you'll never pay for services you don't want or need.
The comfort of having your very own IT staff - so you eliminate the cost of hiring even one employee for Technology Support.
Quick responses to your IT repair needs - helping you get back to business faster when something goes wrong.

Computer Help & IT Support On Demand lets you depend on your technology, even when the inevitable occurs.
Phintec is the partner you can trust in the event of a problem. Serving Orlando, Winter Park, Maitland, Altamonte Springs, Millenia, Doctor Phillips and Orange County, FL, our computer software help & support, can bring greater efficiency, and profitability to your business.
No matter whether your company needs online computer repair & remote PC repair, computer diagnostic and repair services, fix computer problems, IT help, software help, computer tech support, PC tech support help, computer help & support, or PC repair & diagnostics - you can depend on us.
Want to say goodbye to lost time and money searching for the right IT guy? Get a dependable solution, with fairly-priced IT help you can count on for your business.
---
Areas Covered
We offer cost-effective solutions for Network Services, IT Consulting and Computer Support in Orlando, Winter Park, Altamonte Springs, Millenia, Doctor Phillips, Orange County, FL, Maitland, Longwood, Lake Mary, Heathrow, Sanford, Seminole County, Celebration, Kissimmee and Osceola County.
These local professionals will even visit your business on-site: Orlando Computer Support, Winter Park Network Services, Altamonte Springs IT Consulting, Orlando Backup and Disaster Recovery, Winter Park Information Technology Consulting, Altamonte Springs Cabling and Office Moves, Orlando Anti-Virus and Security, Orlando Cloud Computing, Winter Park VoIP, Altamonte Springs Virtualization and Orlando Email and Spam Protection.